Lighting Tips for Every Room in the House
Author: Denise on Bloglovin' Date Posted:24 June 2020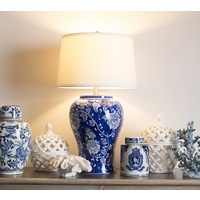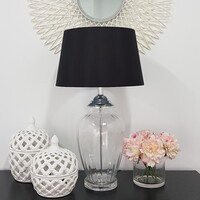 You may have no idea how important the right lighting is for your indoors. Most people don't realize until they have it and are able to see the difference. And the difference is enormous. Both the good and the bad lighting can completely change how a specific room looks or even feels like. Lamps may create an illusion that your space is bigger than in reality, cozier, warmer, or colder, not to mention that the right lighting is essential to take care of your eyesight. So if you're doing some renovations, or you're planning to, we have several lighting tips for every room in your house.
For the outdoors
The lighting for the patio or your garden is just as important as the one inside, especially if you spend a considerable amount of time outdoors. For the patio or another sitting area, ambient lights, such as hanging or wall lights, are the best. You may consider LED candles or string lights. Task lighting, as its name suggests, serves a very specific purpose, and this type includes pathway, deck, and security lights. You want to be subtle when it comes to the outdoors.
The kitchen
The kitchen is primarily about task lighting. You need to be sure that you feel comfortable at all times if you're working with knives or the heat. Task and under-cabinet lights provide focused lighting for work areas, but it's good to have them flexible enough to be able to change their focus whenever there's a need. If you have a kitchen with an island, consider a hanging lamp above it, as it will add to the atmosphere of the room.
The bathroom
You may even opt for a small chandelier when you have a bigger bathroom designed with care and elegance; however, do it only if it fits the whole design, and it's not overwhelming. You should go for a smaller hanging lamp or a floor lamp with warm light to create a soothing atmosphere if you like long, relaxing baths. Remember about brighter, focused lighting around your mirror, especially if you put your make-up there.
The living room
You will probably want the most diversified lighting in your living room, especially if, for some reason, you don't have too much natural light there. On the one hand, you want the artificial lighting to be as close to the natural as possible, but on the other, it's great to have a possibility to create a cozy, warm, lazy atmosphere in the living room. So apart from one big, hanging lamp, opt for some smaller lights, such as a lamp on the coffee table or a floor lamp next to the armchair where you read. Try avoiding shadowy areas. You can also consider dimmers to be fully in control of the lighting.
The bedroom
The bedroom, by definition, should be warm, calming, and soothing, so you don't want any big or sharp lights there, especially if the room serves only one purpose, and you don't do much there apart from sleeping. The light should be warm and subtle next to the bed, and a little brighter in the dressing area. Dimmers may prove to be the most beneficial in this room. And don't forget about a bedside lamp not to strain your eyes when you read in bed.
The dining room
In this area, you want to draw attention to the table, so a hanging lamp or a chandelier above it would be a good idea. It may be useful to install a dimmer there to be able to control the atmosphere and provide the light when you eat but make it cozy and welcoming if you have a small gathering of friends with wine and snacks.
General lighting tips
It's best to have as many LED lights among all your lights as possible because it really is the most cost-efficient way to light up your surroundings. Fluorescent lights may even be cheaper to maintain, but they don't go well with everything. However, you shouldn't be afraid of trying them.
Bear in mind that you can achieve a lot with artificial lighting, but nothing will replace the natural one. Be sure to exploit it as much as possible. Mirrors may help you maximize the effect; they will bounce the light across the room.
In general, your final decision should depend on how you use specific rooms. For example, you won't need brighter lights in your bedroom if you only sleep there, and you have a separate room for dressing up. So before you decide and buy anything, consider your needs and your family's everyday life. The lighting should serve it.
---
Leave a comment