Console Tables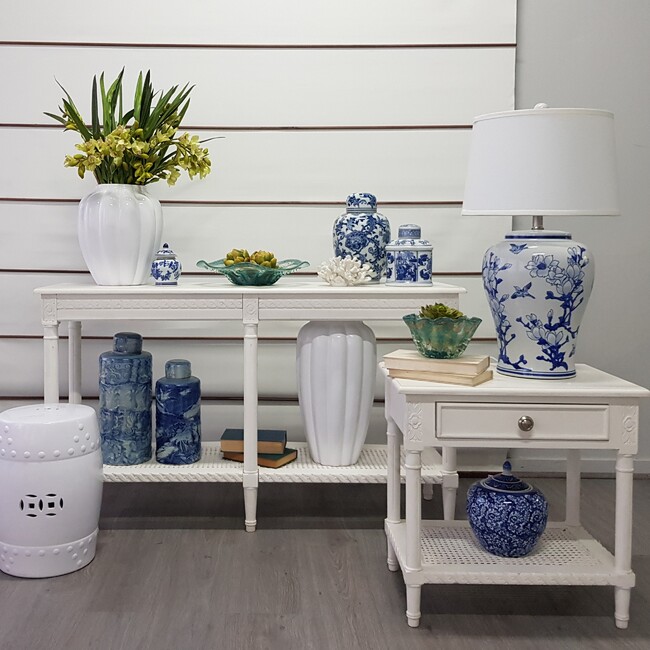 Small Spaces, Big Impact: Console Tables for Apartment Living
In the world of apartments, every square foot is precious, and when every space is precious, choosing the right furniture for the right place becomes important. Let us delve into some aspects of the furniture offered by Dasch Design.
The Versatility of Console Tables
Characterised by their slender and purposeful designs, console tables pose as an aesthetic addition, providing functionality to any interior of a room.
Living areas
In living rooms, the positioning of console tables to reflect light can bring character and flair to the room. Certain console tables have a reflective surface that reflects light from windows, making the room look more spacious, adding to the warm and cosy feeling of a living room.
Bedrooms
While bedrooms are one of the most important rooms in an apartment, it is a room with limited space, as most of the furniture is fitted in the bedroom. Adding a visual impact to the room as well as providing functionality, mirrored bedside tables contribute to the overall aesthetic of the bedroom.
Bathrooms
One of the cons of an apartment is that the bathrooms are smaller than an average house bathroom. The limitations of storage can be solved by the addition of a console table. Not only does it add character to the bathroom, but it also doubles as a cabinet to store grooming essentials.
Hallways and corridors
Although fairly ignored, hallways and corridors are an important part of an apartment as it connects two rooms together. Most hallways and corridors tend to be empty. However, that can be changed by attaching a console table to one of the walls, adding a touch of detail to the otherwise bland walls of hallways and corridors and adding functionality as it can double as drawers for storage.
Dining areas and kitchens
These rooms in an apartment tend to be smaller than usual, as is staple for any room in an apartment; hence, fitting furniture in these rooms might become tedious. Upon adding a console table to a kitchen or a dining room setup, it brings about more interesting interior as well as functioning as a shelving unit for storing any crockery, cutlery, pots and pans etc.
How do you choose the right console table?
Now that we have understood the many ways in which console tables can be used, let us talk about how to pick one out. There are multiple parameters to remember while buying console tables.
Decide on the location:
Understand the place and room in which you are going to place a console table in. If the room is spacious and wide, then a shorter and broader console table would fit the purpose. If the room is small and narrow, then a taller one would be appropriate. The wrong type of table in the wrong room may result in inconvenience while doing things around the house.
Figure out the function:
As much as console tables add a touch of detail and variety to a room, its function is also extremely important. A table is a waste of space if not used correctly. In a dining room, a console table with shelves to store crockery would be appropriate. In a bedroom, one with a large tabletop would be perfect to place books and candles on.
Match the console table with the décor:
Nothing is more of an eyesore than furniture that does not match the room's décor. Choosing the right kind of furniture means considering the style or aesthetic of the entire apartment itself. If the interior is vintage or traditional, choose a wooden console table. If the interior is modern or industrial, a stone one or metal one would look good.
Dasch Design: Crafting Exquisite Solutions
Dasch Design offers an exquisite range of console tables. From wall-mounted options for a seamless look to freestanding designs that allow for easy mobility, our collection caters to various tastes and spatial requirements.
Contact us!
For further inquiries or to explore our variety of options, contact us at 1300 88 39 38 or fill out our online form, and we will get back to you shortly. Happy shopping!
---
---