Expert Eye: The 6 New Design Trends You Need to Know About
Author: Lily Cumberland Date Posted:25 June 2018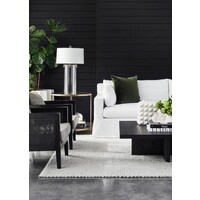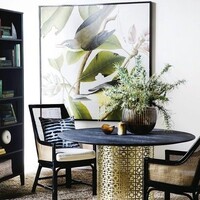 From moody colours and oversized palms to luxe detailing, a design expert reveals the season's hottest design trends
Chilly weather getting you down? Give your interior – and your mood – a seasonal lift and create a space that you're happy to hibernate in all winter long. Here are six of the the season's biggest decorating trends with tips on how you can incorporate them into your home.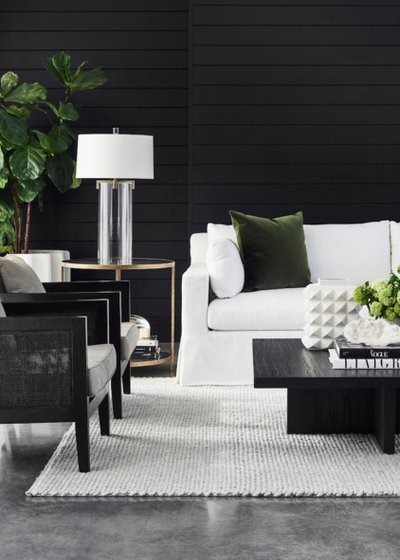 Email Save
1. Monochrome
Monochrome schemes are all about making a statement. The idea is to play with light and dark finishes to create bold contrast and high impact in your interior.

It can also be a great way to mix classic and contemporary elements in a home. In a Victorian property, for example, you could paint black or near-black above a picture rail in the bathroom (Dulux's 'Domino' would work well) and keep the rest of the walls white. In a contemporary home, consider painting internal doors in a dark charcoal such as Resene's 'Fuscous Grey', and sand back orange-toned timber floors and coat with with Feast Watson's 'Black Japan' timber stain.

Or, if you're feeling cautious about adding such broad strokes of black into your interior, start smaller by introducing an oversized black-and-white abstract artwork or a daring, geometric print for cushions.

You can make the monochrome look work year-round by layering textures such as waxy leather, hemp rugs and linen in dark tones, all of which work well in both summer and winter. Add in brass accents and dramatic industrial lighting for a glam touch.

Room of the Week: A Contemporary, Mixed-Material Living Area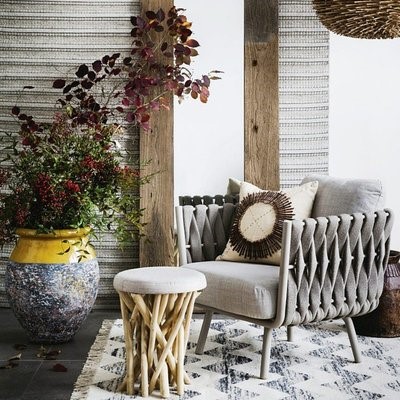 Email Save
2. Earthy luxury
This look incorporates colours, materials and textures inspired by nature, which work together to create a calming retreat where you can disconnect from the busy world outside.

The idea here is to turn down colour and celebrate texture. To make this look work in your home, seek out handcrafted pieces in soft, organic shapes. Use white sparingly and opt instead for soft, washed neutrals, greens and ochres. Add in furniture in raw timber, upholstered pieces with visible stitching, and handmade cushions or bedlinen in natural linen with flange detailing.

Focal points through art should be avoided – instead consider adding interest to walls through
textured wallpapers in natural fibres such as raffia, abaca or linen.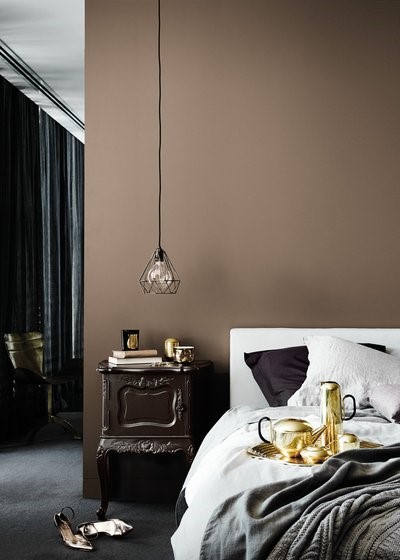 Email Save
3. Nostalgia
For the past few years, nostalgic interiors have been based around retro or mid-century styles. However, this winter the nostalgic trend is all about celebrating the romance of the past and femininity in design.

With its deeper, moodier colour palette and botanical influences, this trend is perfect for winter. Think buttoned bedheads, rich velvet soft furnishings, grasscloth wallpaper, tactile throws and twinkling chandeliers. Embellish the look with ornate and oversized pieces, such as Art Deco-inspired gilded accessories or a large, beautifully embellished mirror above the mantel.

The beauty of this look is in the detail. When choosing fixtures and fittings, it is important to invest in quality pieces.

Expert Eye: 14 Top Tips for Living in a Small Space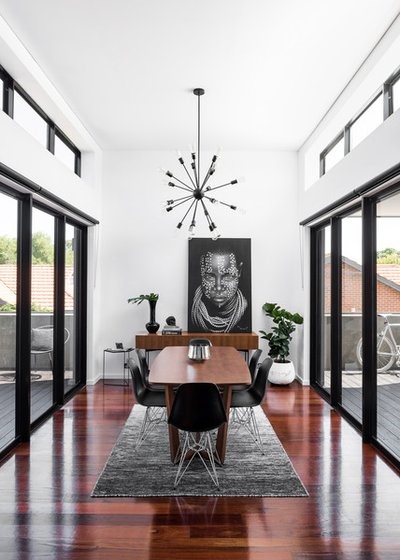 Email Save
4. Dark wood
After years of pale wood and 'Scandi-style' interiors, dark timbers are making a comeback. This season, expect to see bolder, deeper timbers coming through in furniture and finishes, all of which add real depth to a room. Think dark oak, mahogany and textured walnut used on pieces such as buffets, consoles and dining tables.

To add a luxe feel to the dark-timber look, choose pieces with a brass-leg detailing or marble tops. Just be sure to repeat this gesture elsewhere in the room to make it look intentional, perhaps with brass or marble accessories on a tabletop or mantelpiece.
Email Save
5. Haute bohemian
A fun, whimsical look that's all about self-expression and embracing imperfection. Rejecting conformity with a particular look frees you up to create a truly individual interior.

Features of the haute-bohemian look include gold accents, jewel tones, sculptural lighting, oversized indoor palms and luxe detailing – include as little or as much as you like to create your own unique look.

Furnish your room with decorative accessories, fringed or tasseled soft furnishings, antique or vintage lamps, and clusters of artworks or vintage vases. Pull your great grandmother's chair out of the garage and make it the feature in your living room, or add in a glossy, dark-timber cocktail cabinet or vintage brass bar cart. Create warmth and interest by layering different finishes, materials and eras.

See more eclectic dining rooms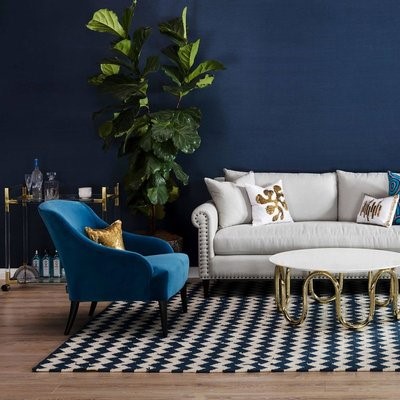 Email Save
6. Bring the outside in
Satisfy your urge to connect with nature during the colder months by introducing nature to your interior. Fiddle-leaf figs have had their day – now it's all about patterned foliage with pops of colour.

Add a large statement plant with dramatic leaves such as a fan palm to a room, or arrange philodendrons in small handmade pots on the mantelpiece or kitchen shelves. My favourite plants for winter are fruit trees: a bright kaffir lime tree will bring energy and colour to a space, while an elegant olive tree will add texture and a touch of sophistication.

If you tend to kill every plant you encounter, consider an arrangement of ornamental branches – they're a simple and effective way to animate a space.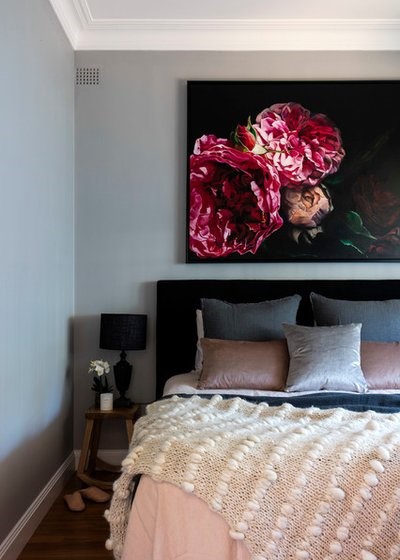 <div id="hzroot5553556" style="width:300px;text-align:center;font-size:12px;padding:0;border:0;margin:0;"><div style="font-size:14px;margin-bottom:3px;"><a href="https://www.houzz.com.au/magazine/expert-eye-the-6-new-design-trends-you-need-to-know-about-stsetivw-vs~109071865" target="_blank">Expert Eye: The 6 New Design Trends You Need to Know About</a></div><div style="padding:0;margin:0;border:0;margin-bottom:3px;"><iframe data-hzvt="MjAxOTEwMTU6NDA5Nzp2aWV3R2FsbGVyeQ==" name="HouzzWidget9082989" id="HouzzWidget9082989" border=0 frameborder="0" SCROLLING=NO style="border:0 none;width:300px;height:275px;" src="https://www.houzz.com.au/jsGalleryWidget/gallery/109071865//new_window=yes/title_on=yes/width=300"></iframe></div></div>
---
Leave a comment