How to decorate with Hamptons Style in your home - Home Beautiful
Author: Diana Moore Date Posted:24 September 2019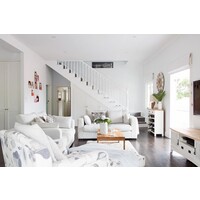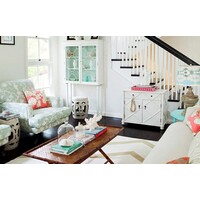 Colours, finishes and furnishings you need to bring the look of Hamptons look in your home
Hamptons style has taken Australian interiors by storm and we know why – the fresh, airy palette of white-washed linens, natural textures, ocean inspired blues and freshly painted white timber finishes work beautifully in Australian homes.
The look is inspired by the architecture and decorating of holiday homes and buildings in the luxury seaside communities along the eastern beaches of upstate New York's neighbouring Long Island. The interior decorating style brings forth a relaxed coastal atmosphere with generous proportions of sofas for reclining, substantial island benches for gathering and entertaining, and crisp blue-striped awnings over pools and outdoor entertaining areas.
Essentially, they fundamental element to Hamptons style is white, white and more white. Build on this with other key decorative elements and accent with touches of colour and texture where it counts.
Here's how to embrace the Hamptons style and get the look in your own home.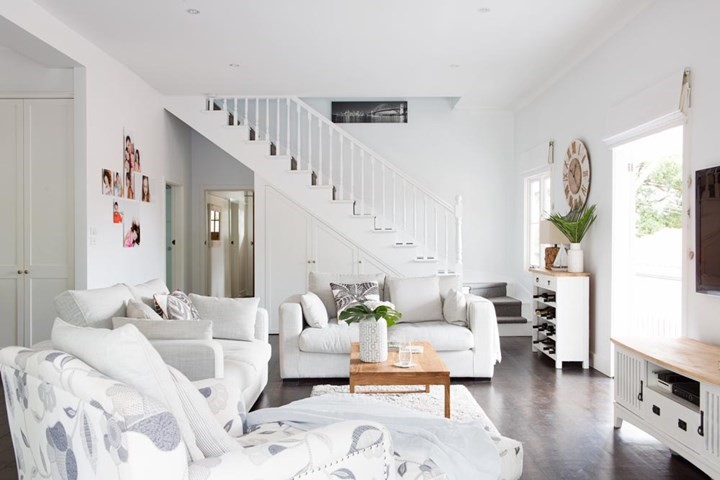 Simon Whitbread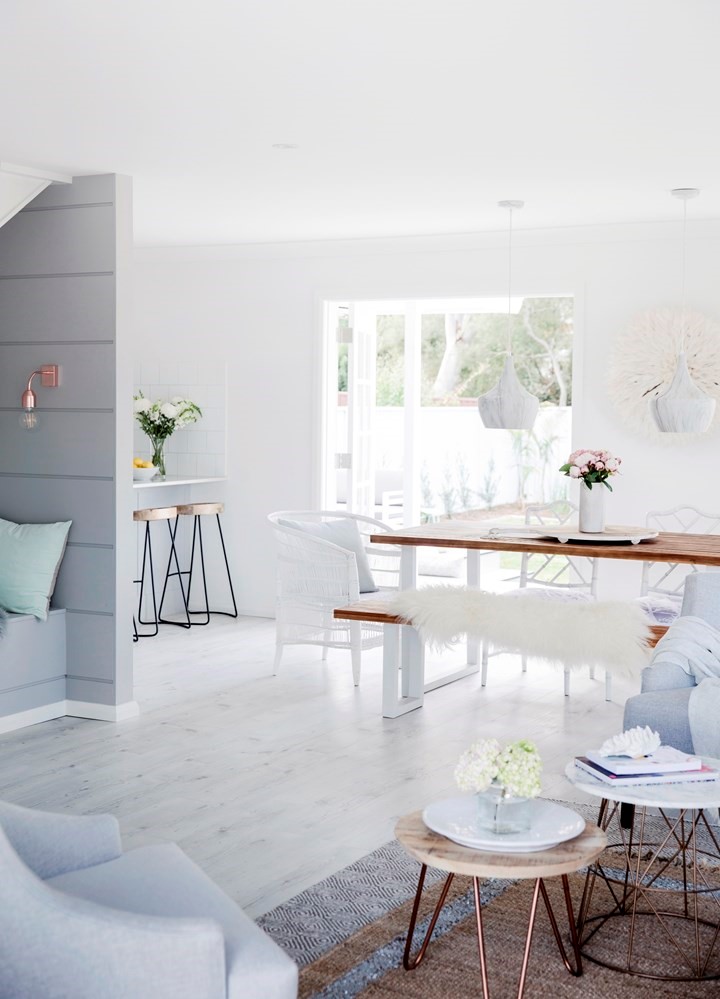 Chris Warnes
The base
The Hamptons decorating palette is based with a crisp white paint colour choice in a low sheen finish. It is at once modern and classic, cool and welcoming. Try Dulux White on White or Vivid White to achieve the look.
Window coverings are space and expansive areas of glass are essential, edged in semi-gloss painted timbers or clean aluminium frames or dressed with plantation shutters. Cross-ventilation and picture-perfect outdoor vistas come with bay windows, banks of louvered glass or oversized French doors to swing open and invite breezes.
Choose all white finishes for kitchen cabinetry with featured areas of open shelving or glass paned doors. Keep to marble, light-coloured engineered stone or crisp white laminates for benchtops and stools drawn up to the island bench are a must. Pendant lights are the mainstay of Hamptons style in the kitchen – go for lantern styles in metal and glass, or shiny chrome showstoppers.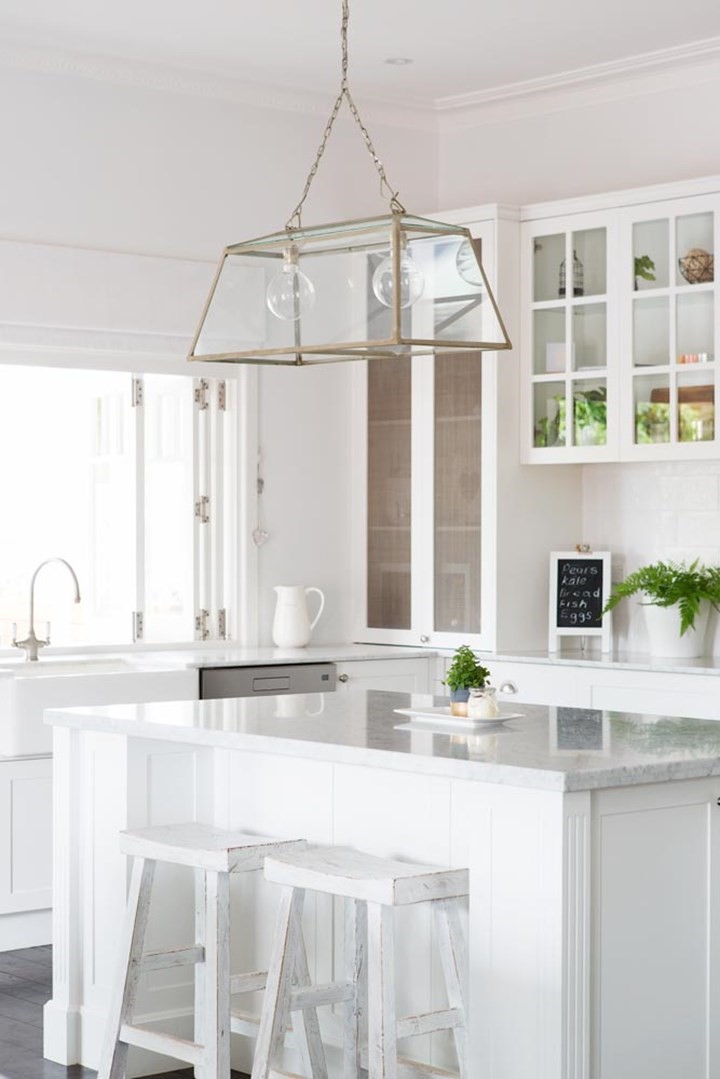 Simon Whitbread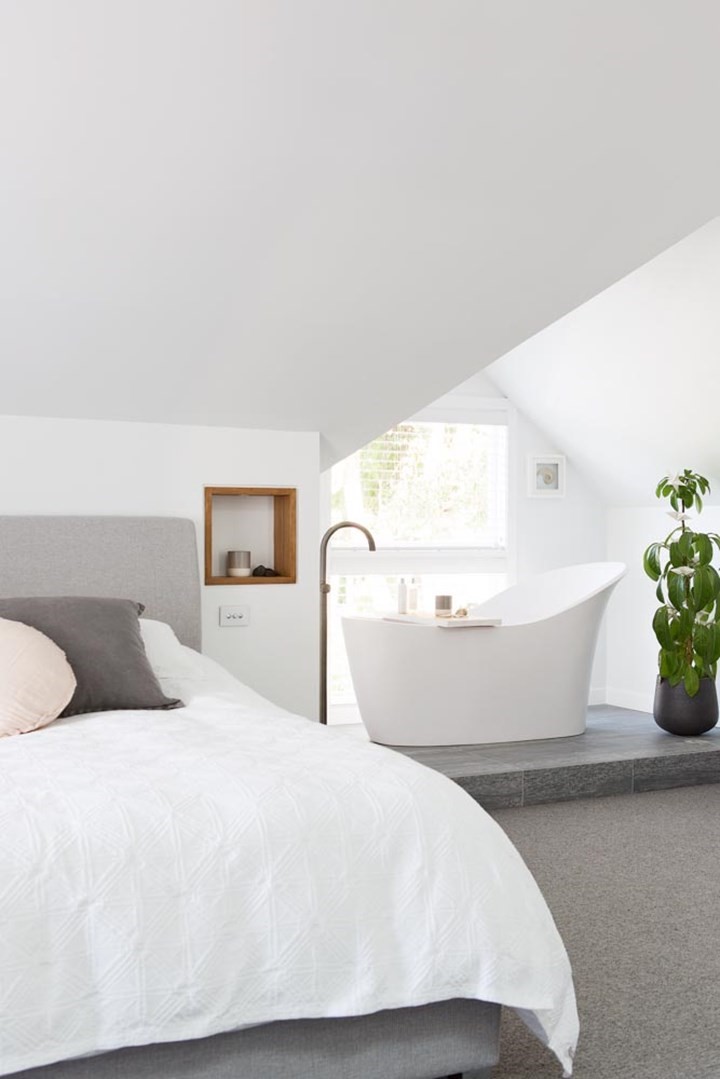 Simon Whitbread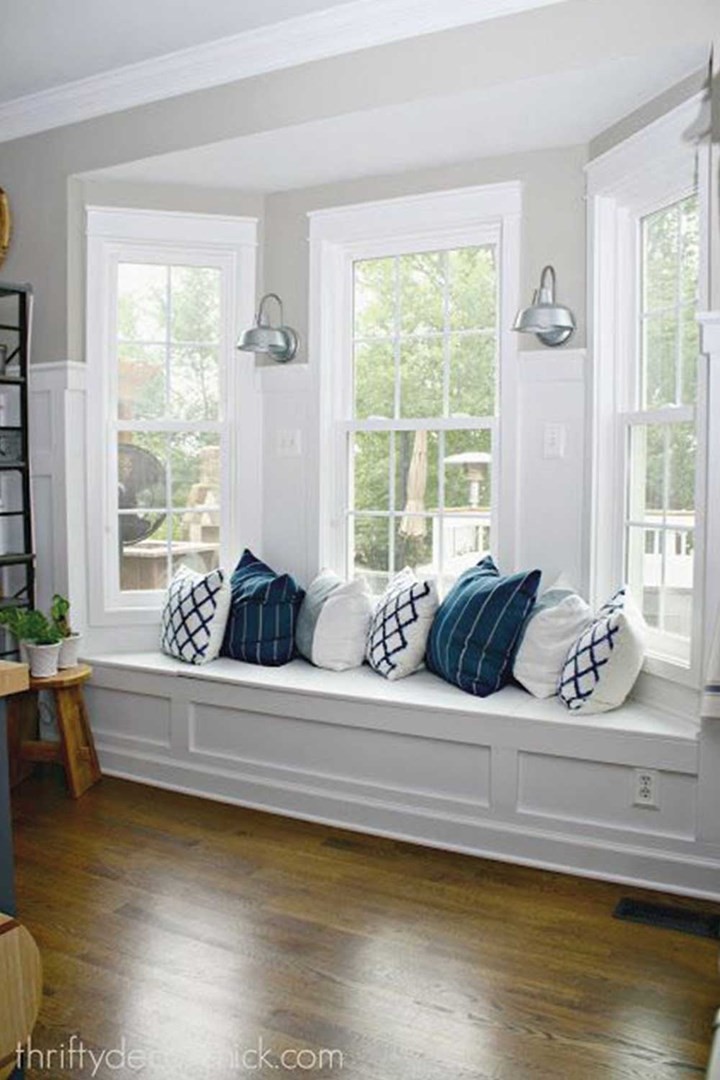 Thrifty Decor Chick on Pinterest
The layers
The ideal flooring choice for The Hamptons look inside your home is to go for timber floorboards. Pale timbers with grey undertones, pure white and painted or with a white-washed, distressed look are typical choices that give the air of effortless coastal style and easy living.
Layer with rugs in natural fibres of jute and sisal or woven with textures of natural cotton and bleached wool. Washed out blues also work beautifully on timber floors.
If carpet is more suitable to your lifestyle, look to natural tones and simple textures that evoke sandy shores and driftwood.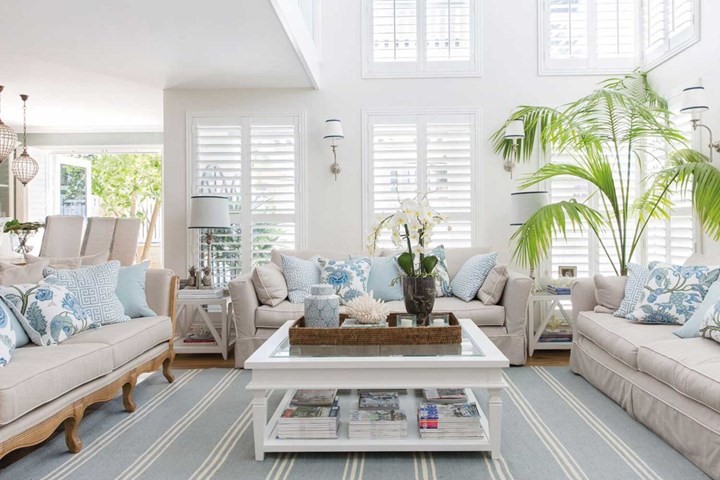 Supplied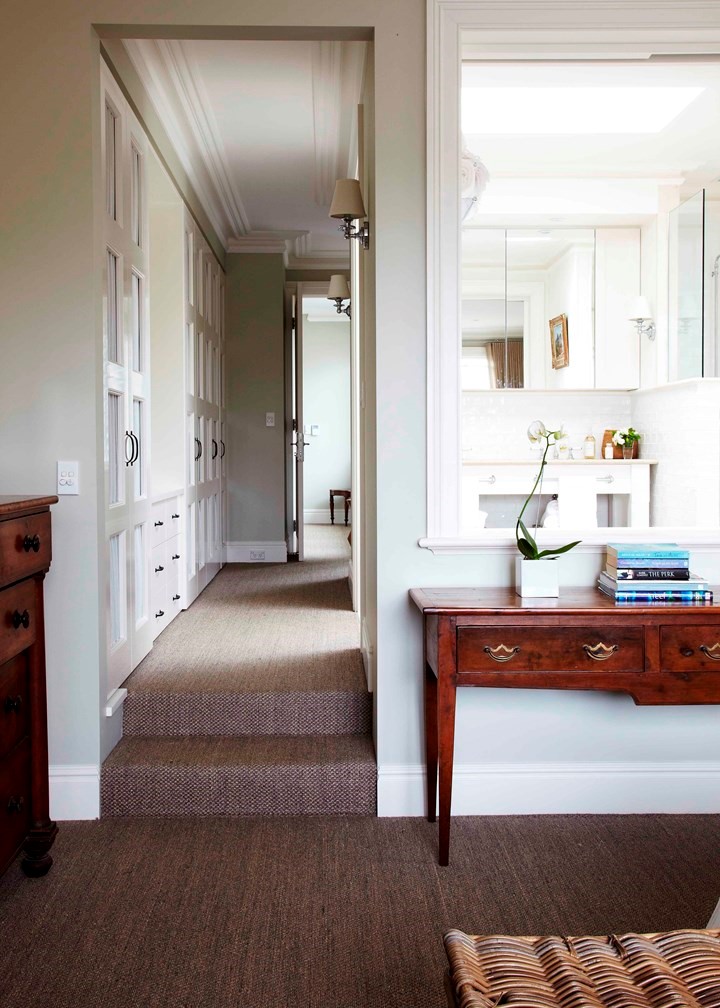 Cath Muscat
The furnishings
Generosity is key here. Think relaxed luxury resorts with deep, overstuffed sofas covered in washable white or linen slipcovers or upholstered in pale neutrals with ticking stripes.
Sideboards and side tables in natural- or white-painted timbers add extra dimension to your Hamptons room, as do occasional tray tables and cane or rattan armchairs with plump upholstered cushions with piping edges.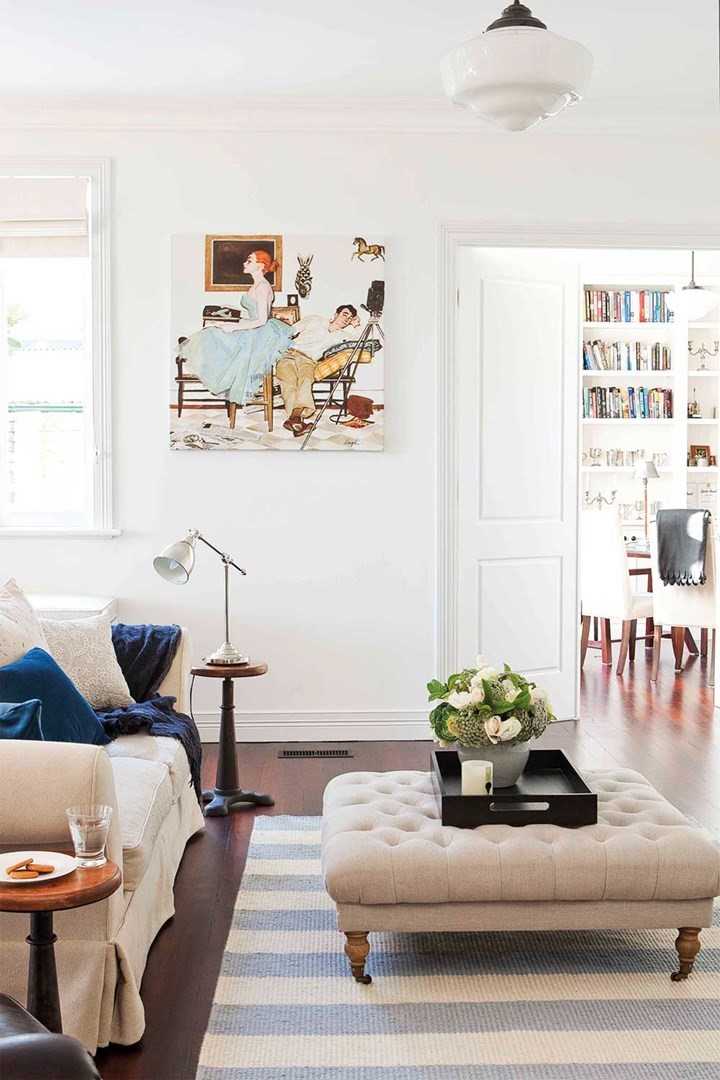 Sue Stubbs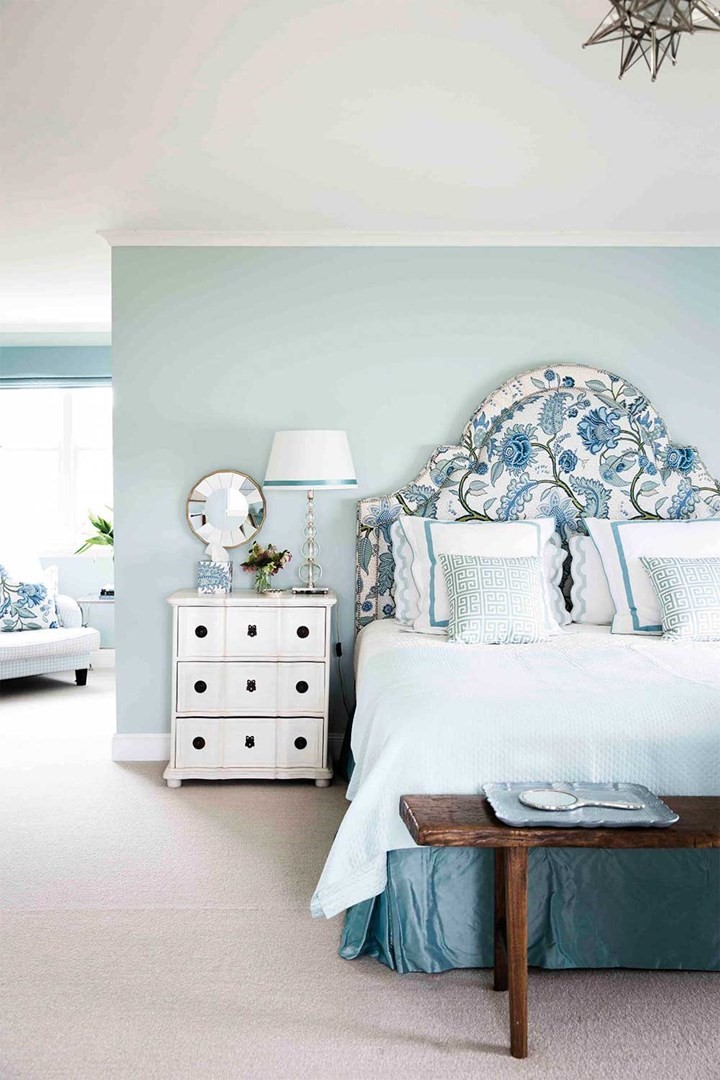 Chris Warnes
The styling
Cushions piled on top are a must and this is where you can add a little colour – china blues, chintz and Chinoiserie, ocean-inspired motifs are all evocative. Texture can play a part also with beautiful quality linens, jute edges or piping in complimentary tones.
Create decorative vignettes around your living spaces, bathroom vanity and kitchen benchtops.
Table tops are a great place to introduce task lighting with plain linen shades atop stone and glass-based lamps, china bowls and coffee table books.
Look to a colour palette of blue and white china with touches of driftwood and bleached coral; vases and glassware bring in a little glamour in the colours of seaglass.
Throughout your home styling, opt for ceramics in blue and white – patterns of light florals, geometric lattice and lace patterns.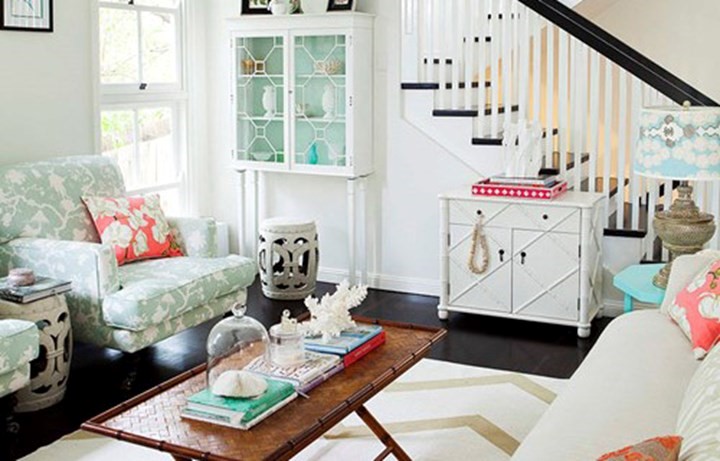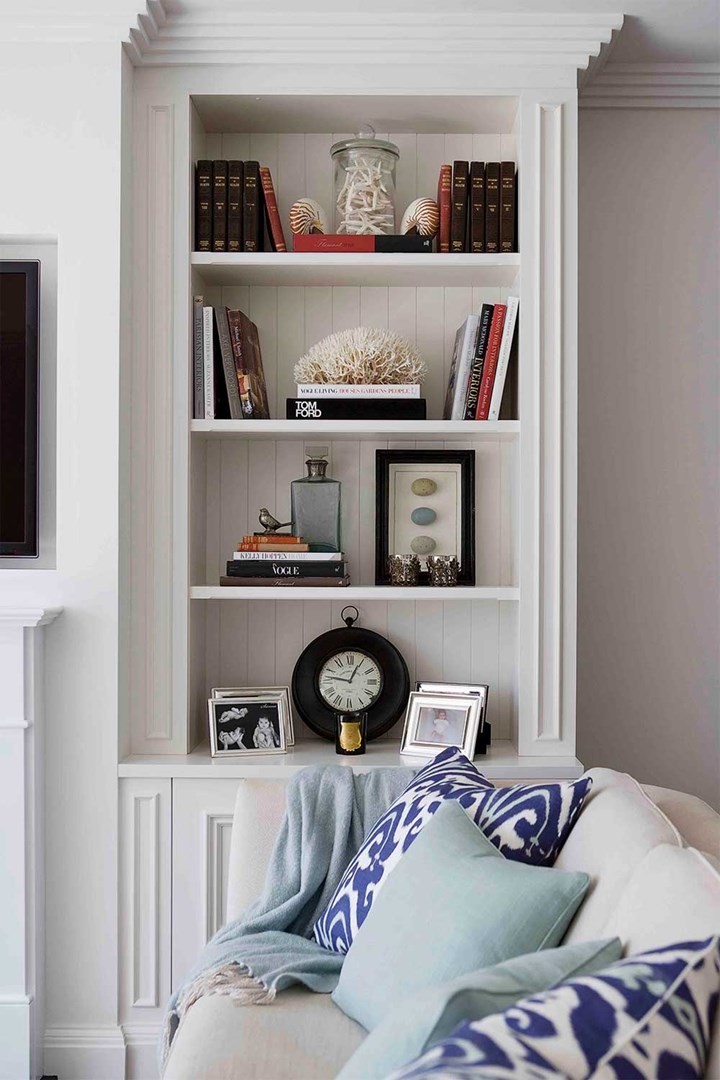 ---
Leave a comment