A Stylist's Secrets Revealed: How to Decorate Your Living Room
Author: Georgia Madden Date Posted:7 March 2019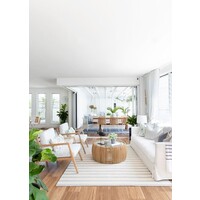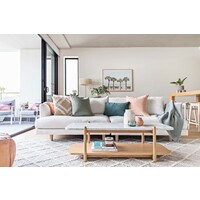 In an extract from 'Keeping House', stylist Emma Blomfield reveals how to pull together a living room scheme like a pro
The living room is one of the most important rooms in the home – it's where we relax, entertain and often work or dine, too. But it's a space that can often be surprisingly tricky to decorate. In this extract from her new book Keeping House, interior stylist Emma Blomfield shares some practical tips for getting your living room set-up right.

This extract is accompanied by images from the Houzz archives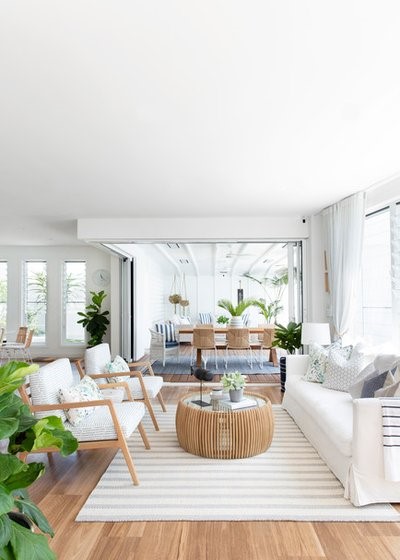 We call this room several different names – lounge room, family room or sitting room – but living room is probably the most accurate description, as
it truly is a room for living in. We do so much more than lounge around in a living room: we entertain guests, watch Netflix, host cheese nights, play board games on the coffee table, dance around the furniture while playing SingStar, or console a friend on the sofa with a glass of wine after another bad date. See, a lot of living happens in this room!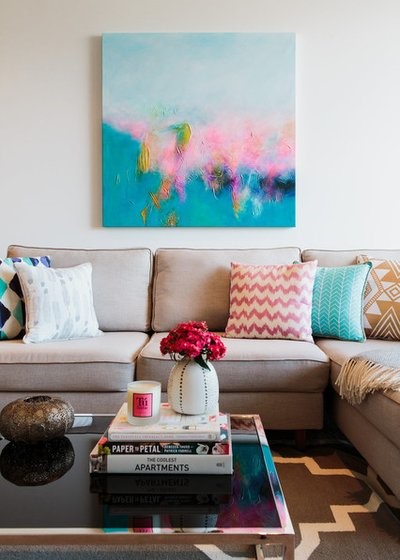 Splurge versus save
It's probably fairly obvious what we need to splurge on when buying furniture for the living room, but maybe you're not so sure where you can save money. Here's a handy guide for setting up the living room.

Stage 1: Big-ticket items
A sofa, TV unit and coffee table are your top priority purchases and should be locked down before anything else. These three purchases are your most expensive items – they'll be used the most and hopefully should last you through many moves. If your sofa has good bones and
is good quality, it can always be re-covered down the line.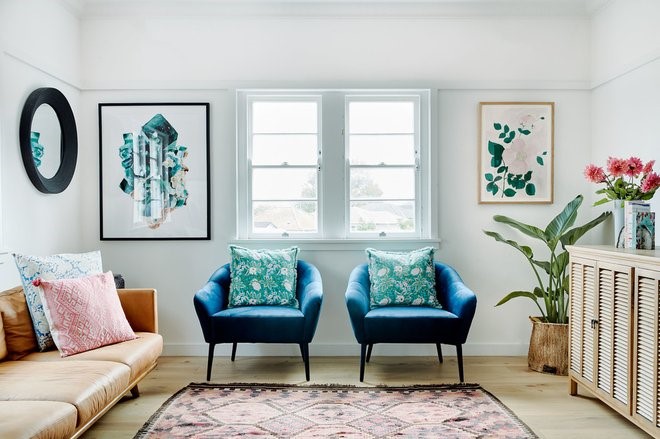 Stage 2: Secondary items
Once your big-ticket items are sorted, think about adding side tables, table lamps, floor lamps and armchairs. Spend a bit less on these.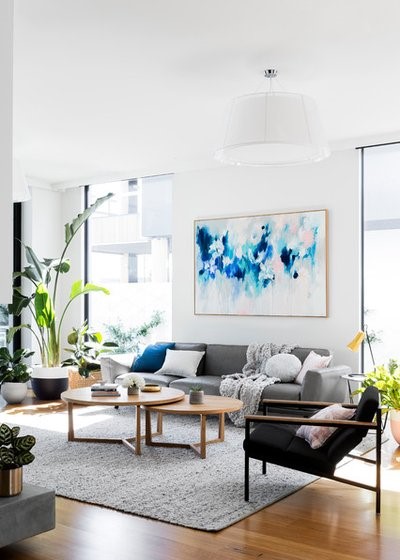 Stage 3: Finishing touches
Rugs, art and scatter cushions for the sofa are really important to finish off the room and help tie together your overall colour palette. Pick up colours from your rug or art when choosing cushions.

Picture Perfect: 45 Times a Rug Made a Room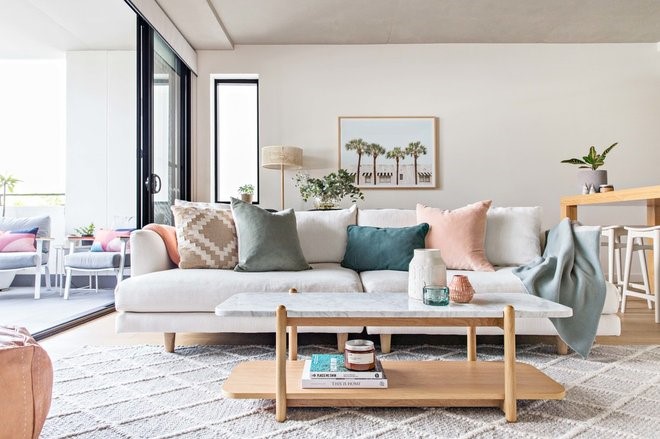 A word on size and proportions
This is the most important element in decorating to get right, especially when it comes to your living room. Taking the time to measure all your purchases prior to adding them to your space will stop you from making expensive mistakes. Just because a massive L-shaped modular lounge will fit across the length of your living room wall doesn't always mean it's the right choice proportionally. Take the other walls and furniture items into consideration.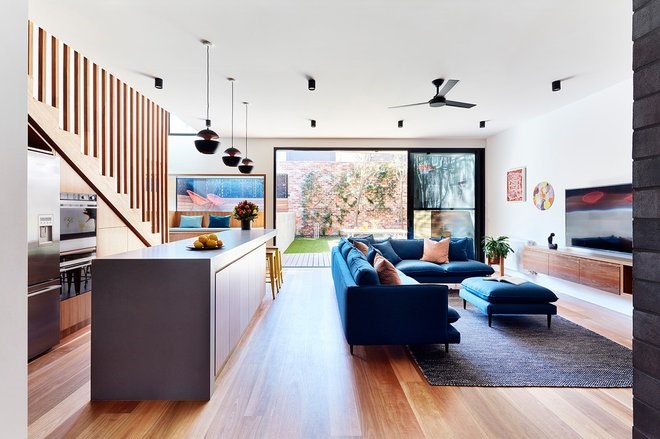 Often your TV placement will dictate where the rest of your furniture sits, so get this right up front and your sofa, coffee table, rug and side table placement will come together naturally. Adding one or two floor lamps to the corners of the room will help balance out the longer horizontal pieces and add some height to the space.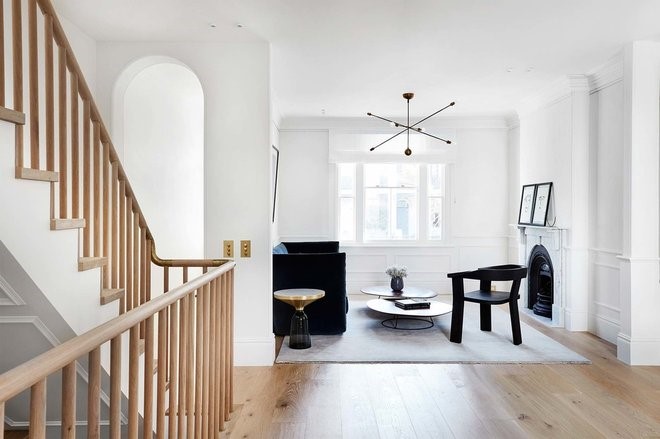 You also need to consider the size of your doorways, or the elevator if you're living in an apartment. Will your new furniture fit through them? You don't want to be stuck with a three-seater sofa that doesn't fit in the elevator or a sideboard that's too big to go up the stairs to your home, so measure the size of the relevant doorways before you go shopping.

If the items are too large, are there other ways around the problem? Can you use rope to haul the sofa in over the balcony railing? Are the legs on the sofa or sideboard removable? Often it's only the legs that stop you from getting the piece down the hallway.

The Golden Rules of Proportion: Decor Laws You Need to Know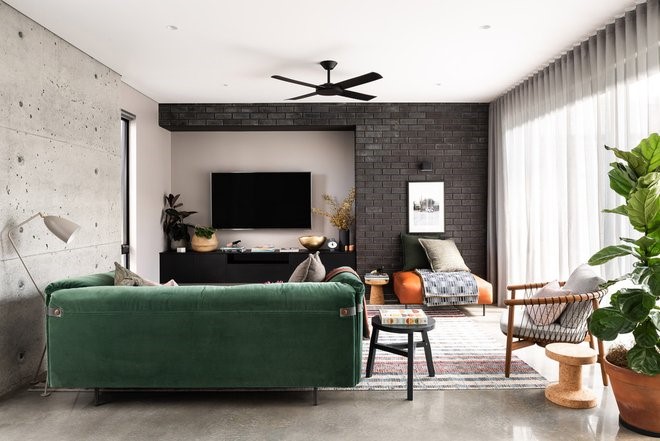 Tip: If there is a TV unit opposite your sofa, the sofa should be about 40 to 50 centimetres wider than the TV unit on each side. If the TV unit is longer than your sofa, your entire room will feel off kilter.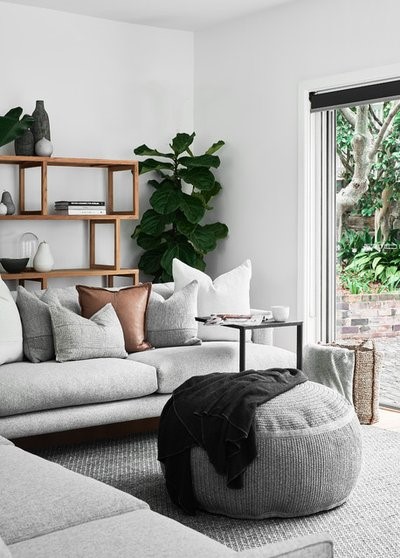 Ottomans versus coffee tables
Ottoman or coffee table? It's a common debate when deciding on living room furniture. Ottomans make for comfy footrests but aren't practical if you want to pop a cup of tea on top of them. Placing a tray on the ottoman will help keep the items stable, but a coffee table is a much sturdier choice if you want somewhere to rest your legs and keep plates of food or glasses of wine stable.

Browse more restful living rooms with grey colour schemes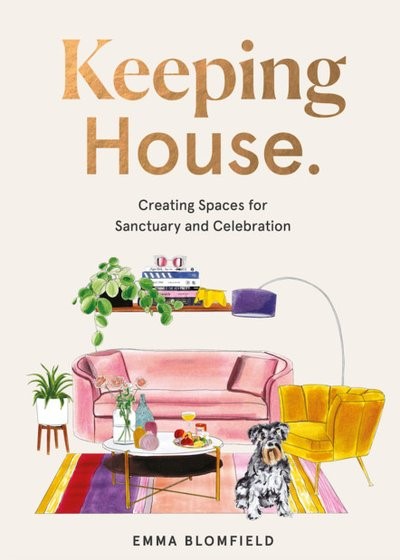 This is an edited extract from Keeping House by Emma Blomfield, published by Hardie Grant Books, RRP$29.99, available in stores nationally.

Illustrations: © Juliet Sulejmani / The JulietProject 2019
<div id="hzroot5425007" style="width:300px;text-align:center;font-size:12px;padding:0;border:0;margin:0;"><div style="font-size:14px;margin-bottom:3px;"><a href="https://www.houzz.com.au/magazine/a-stylists-secrets-revealed-how-to-decorate-your-living-room-stsetivw-vs~119128810" target="_blank">A Stylist's Secrets Revealed: How to Decorate Your Living Room</a></div><div style="padding:0;margin:0;border:0;margin-bottom:3px;"><iframe data-hzvt="MjAxOTA5MjM6NDA4NTp2aWV3R2FsbGVyeQ==" name="HouzzWidget1773002" id="HouzzWidget1773002" border=0 frameborder="0" SCROLLING=NO style="border:0 none;width:300px;height:275px;" src="https://www.houzz.com.au/jsGalleryWidget/gallery/119128810//new_window=yes/title_on=yes/width=300"></iframe></div></div>
---
Leave a comment